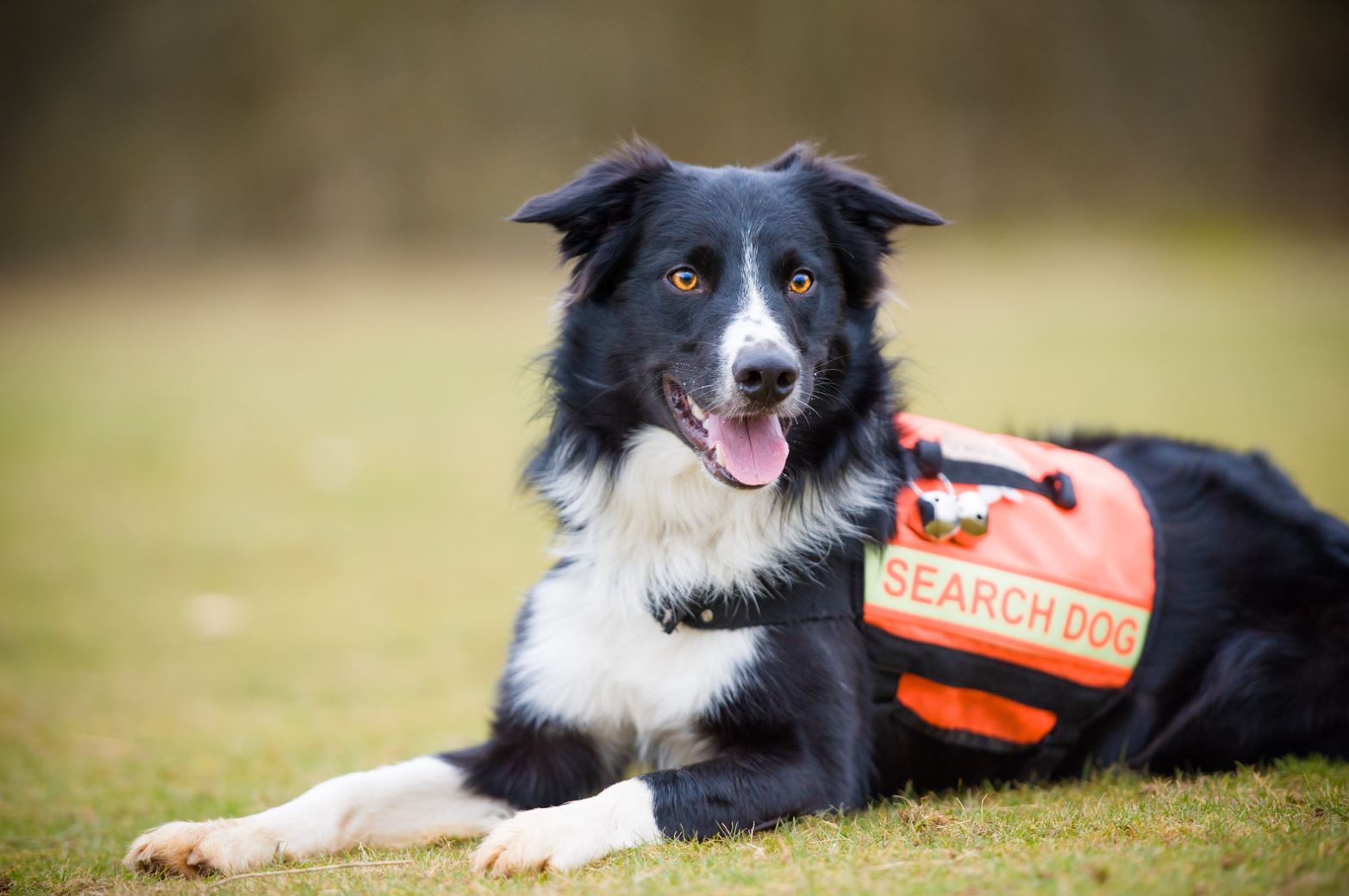 Lowland Rescue air-scenting search dogs are trained to national standards to find missing people.
Our teams currently have over 35 operational search dogs across the UK. It takes over 2 years of training for most dogs to pass the strict assessment criteria which gives the maximum probability that they will find a vulnerable person in a given search area, and the process of training a dog is one which requires full commitment from their handler.
Unlike Police dogs, Lowland Rescue search dogs are all pets first, and then trained as search dogs by their owners (who must be experienced Lowland Rescue team members). All Lowland Rescue dog handlers are professional volunteers who are not paid for their time, fuel or personal equipment. Our dogs can work in any environment, from farmland to woodland, and they use their incredible sense of smell to detect and then home in on any person in their area.
Our air-scenting dogs will find ANY person in an area, and their reward is usually a game of ball or a chew on their favourite toy. Lowland Rescue is also developing dogs which work by ground-scenting – much like you may have seen bloodhounds being used for trailing on TV. This can be very useful when the Police can pinpoint a missing-person's last location, for instance their car or a discarded item of clothing.
For more information on Lowland Rescue's search dogs, please contact your nearest team. If they do not have any dogs, they will be able to put you in touch with your nearest dog team.